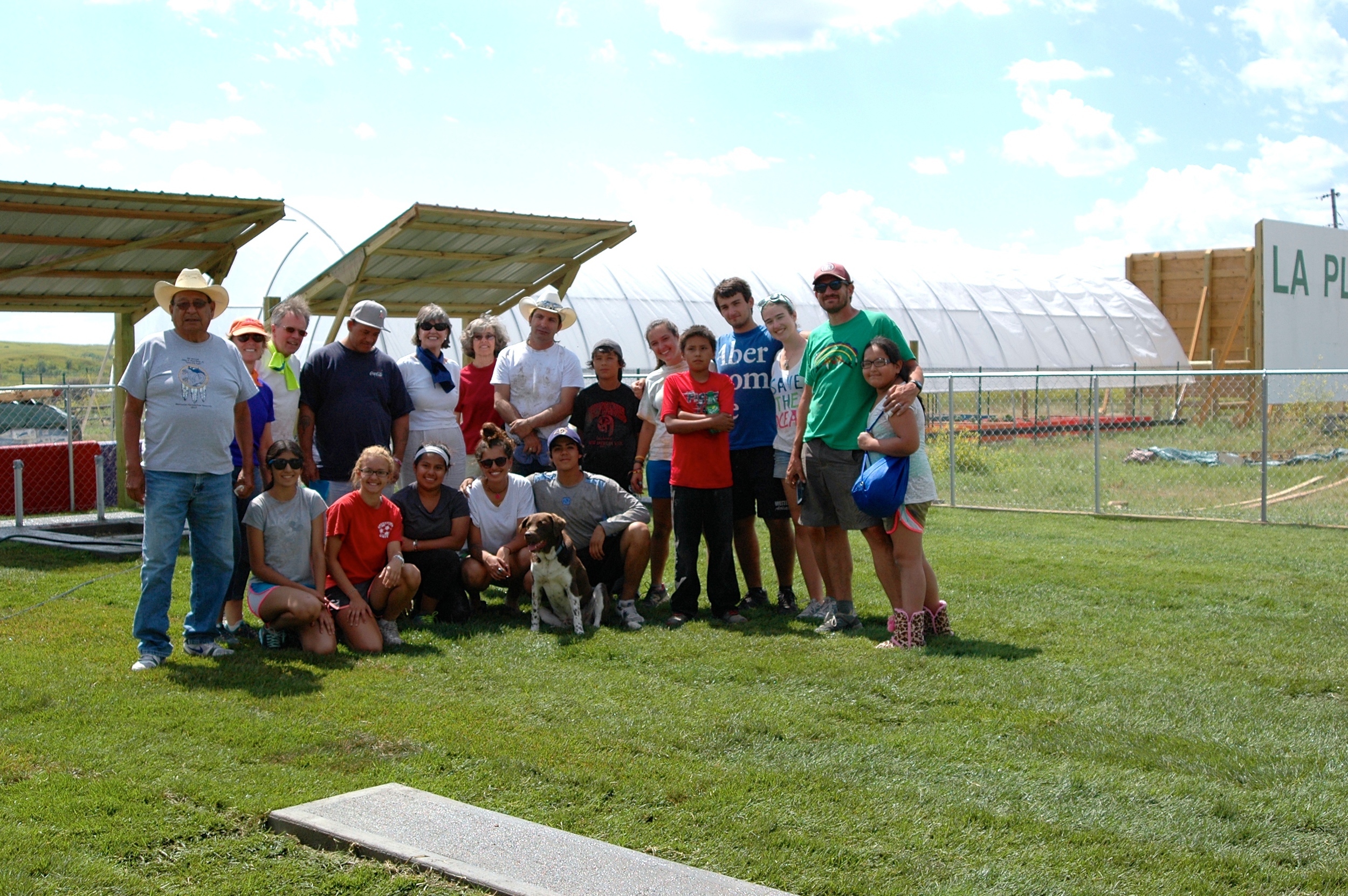 reservation: frequently asked questions
The following is a brief overview of commonly asked questions for prospective volunteers. While this serves as a good starting point, we require that all volunteers read the Reservation Handbook in its entirety.
First Steps
Once I have reached out to Volunteer Coordinator Jasmine Martier, what are my next steps?
Jasmine will walk you through each step of the way, answering your questions and custom crafting the whole planning and execution process to fit you or your group perfectly. Generally, once you have spoken with Jasmine, the very next step would be to schedule a time for Simply Smiles to visit you or your group and share an overview presentation about the trip with the perspective participants.
What is the minimum number of participants to constitute a group? The maximum?
The minimum number of participants to make a group is 15. The maximum group size is 35. If your group is less than 15 or more than 35 don't be discouraged. Reach out to us and we will do our best to work with you.
I want to volunteer as an individual, but I don't have a group. What are my options?
We host teams of volunteers throughout the spring and summer on the Reservation. Very often, there is space for an individual volunteer like yourself to join one of these teams.
What type of work will I be doing throughout the course of the week? Do I need to have construction experience?
Your week will be filled with meaningful and tangible work projects. Building a community center, repairing homes, and building new homes are just a few examples. You do not need any special skills. The Simply Smiles staff will be right there with you the entire time to teach you the skills you need for the project at hand.
Location & Safety
Is the Reservation safe?
Simply Smiles is part of the Reservation community. The people of La Plant want Simply Smiles as part of their town and as part of their lives. This partnership makes what can be a volatile place like the Reservation an acceptably safe place for us to work.
While there are potential dangers associated with the Reservation (individuals abusing drugs and alcohol, individuals with criminal backgrounds, even rattle snakes), Simply Smiles takes many steps to mitigate risks and insulate our volunteers from hazards. Safety is our first concern and the deciding factor in all we do.
What are my accommodations? Where will I be sleeping?
Accommodations are basic. You will be sleeping on bunk beds in our volunteer bunk house: an enclosed, insulated building with two separate sleeping quarters. You will have at least one, probably cold, shower during your week.
What vaccinations do I need?
A current tetanus shot is required.
If I get hurt while on the trip, where can I seek medical treatment?
The Simply Smiles staff is trained and always current in basic first aid, CPR, and AED use. If an injury requires medical attention, we will take you to the Reservation's hospital, which is approximately 32 miles away.
age
What is the age minimum to volunteer on the Reservation?
You must be 15 years of age by the departure date of your trip.
costs
How much does a volunteer trip cost?
The cost of the trip varies depending on the price of airfare, your group's transportation to and from your local airport, and other potential expenses like summer camp arts and crafts supplies. But the two main expenses are:
1) Airfare. From the New York City airports, airfare to Rapid City, SD will generally be in the $500 to $600 range.
2) Volunteer expense. A $750 fee paid to Simply Smiles helps to cover the expenses associated with your time on the Reservation. These expenses include your food, transportation, gasoline, tools, food for community meals, supplies for community programs, and construction materials.
Do you offer scholarships?
We do not offer scholarships at this time. But, we strongly encourage you to explore fundraising options. You may be pleasantly surprised by how many people are willing to support someone who desires to do meaningful work in our world.
Culture
What types of cultural elements should I be aware of before going to the Reservation?
The Lakota culture can be different from what we may be used to. Individuals tend to be more reserved, less talkative, and are often comfortable with silences in a conversation. To a large degree Lakota culture has blended with American culture creating a hybrid that embraces our differences and our similarities. The Simply Smiles staff will guide you through acclimating to the culture of life on the Reservation and will be there when you have questions.
What language is spoken on the Reservation?
Everyone speaks fluent English. In La Plant, English is everyone's first language. Some of the adults, especially the elders, also speak Lakota. While Lakota is not used in every day conversation, keeping the language alive is very important to many Lakota people.
Non-evangelical
I noticed that Simply Smiles is not affiliated with a religion or religious order. Why is this? Will going with my church group affect my experience?
Simply Smiles is not affiliated with any one religion, faith, or denomination. This is so that we can be approachable and effective with every person in need and so that we can partner with every type of group. With this said, more than half of our volunteer groups are from churches. But we have a strict policy forbidding evangelizing or proselytizing in any manner (this includes "vacation Bible schools".) We believe that the most powerful way to share the universal tenants of your individual faith or beliefs is to live a life of example and good works. Doing so will have a powerfully positive impact on everyone for whom you are traveling to support.
We know that this is a complicated subject that can be a sensitive. If you have any questions, we encourage you to reach out to us at any time.
Next steps
I've already volunteered with Simply Smiles, and I'd like to spend more time helping on the Reservation. Do you offer internships?
Yes! Simply Smiles has an extensive internship program. After you have had a week long experience with us, you can contact us about volunteering for a longer period of time.
Still have questions, comments or concerns? Please be sure to read through our comprehensive Reservation Volunteer Handbook. And you can always contact us directly through our Volunteer Coordinator, Jasmine Martier. We're looking forward to working with you!