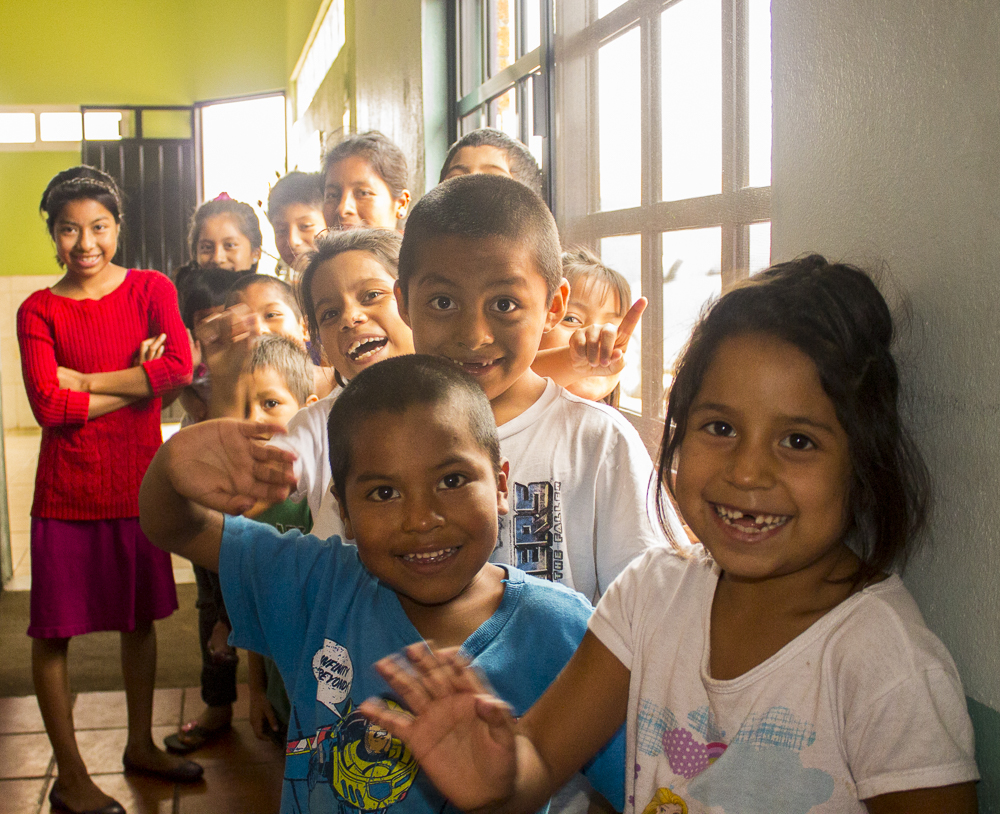 mexico: frequently asked questions
The following is a brief overview of commonly asked questions by prospective volunteers. While this serves as a good starting point, we require that all volunteers read the Mexico Handbook in its entirety.
FIRST STEPS
Once I have reached out to the Volunteer Coordinator, what are my next steps?
We'll walk you through each step of the way, answering your questions and custom crafting the whole planning and execution process to fit you or your group perfectly.
What is the minimum number of participants to constitute a group? The maximum?
The minimum and maximum number of participants to make a group is 12. If your group is smaller or larger than 12, don't be discouraged. Reach out to us and we will do our best to work with you.
I want to volunteer as an individual, but I don't have a group. What are my options?
We host teams of volunteers throughout the year in Mexico. Very often, there is space for an individual volunteer like yourself to join one of these teams.
What type of work will we be doing throughout the course of the week? Do I need to have any special experience?
Your time volunteering at the Simply Smiles Home for Children will be focused on giving your attention, energy and talents to the children in our care. You do not need any special skills. The Simply Smiles staff will be right there with you the entire time to help you with any language questions you may have, and when necessary, to teach you the skills you need for the project at hand.
Location & safety
Is Mexico safe?
There is no getting around that when Mexico makes the U.S. news, the stories are generally ones of violence and drug trafficking. But Mexico is a big country and the majority of it is tranquil, beautiful, and unaffected by the problems seen in the news. Oaxaca falls under this category. To the state's traditional economic detriment, it is off of the beaten path. You really have to intentionally go to Oaxaca. But Oaxaca's location has also allowed it to avoid many of the problems that Mexico's northern, more populous border states face.
Simply Smiles has been working in Oaxaca since 2003. We have brought thousands of volunteers to Oaxaca - youth and adults alike. We are welcome in the communities in which we work. While there are always some risks with any travel, we are very comfortable hosting volunteer teams and individuals across our projects throughout the state of Oaxaca.
And of course, if you would like to discuss any concerns or questions you may have about safety while in Mexico or traveling to Mexico, please feel free to contact us at any time.
What are my accommodations? Where will I be sleeping?
During your time volunteering with us, you will stay at the Simply Smiles Home for Children. We have bunk beds and mattresses in a designated area for volunteers. We have multiple bathrooms with running water, flushable toilets, and a shower.
What vaccinations do I need?
Simply Smiles strongly suggests that all volunteers visit their local travel clinic and follow the instructions set forth by the Centers for Disease Control for travelers to Oaxaca, Mexico. Current tetanus is absolutely required.
If I get hurt while on the trip, where can I seek medical treatment?
The Simply Smiles staff is trained and always current in basic first aid and CPR. If an injury requires medical attention, we will take you to a professional medical facility. From our the Simply Smiles Home for Children, we are just minutes from a modern hospital.
age
What is the age minimum to volunteer in Mexico?
You must be 15 years of age by the departure date of your trip.
cost
How much does a volunteer trip cost? What do these fees cover?
The cost of the trip varies depending on the price of airfare, your group's transportation to and from your local airport, and other potential expenses like team t-shirts. But the two main expenses are:
1) Airfare. From the New York City airports, for example, airfare to Oaxaca, Mexico is generally in the $800 range.
2) Volunteer expense. Each volunteer makes a tax-deductible $750 contribution to Simply Smiles in order to help to cover the expenses associated with your time in Oaxaca. These expenses include things like program supplies, transportation and gasoline, food, etc.
Do you offer scholarships?
At this time, we do not offer scholarships to offset trip expenses. But, we strongly encourage you to explore fundraising options; we are more than happy to share with you what past volunteers have done to raise funds for their service trip. You may be surprised at how generous people are willing to be when supporting someone like you who desires to do meaningful work in the world.
language
Is it necessary to speak Spanish before going on the trip?
You do not need to speak Spanish in order to have a meaningful, impactful, and life-changing experience with us at the Simply Smiles Home for Children in Oaxaca, Mexico. The Simply Smiles staff members speak Spanish and will be there 24 hours a day to help you. But you will be happy to find that your presence, your hard work, and your empathy will transcend any language barrier that may exist.
non-evangelical
I noticed that Simply Smiles is not affiliated with a religion or religious order. Why is this? Will going with my church group affect my experience?
Simply Smiles is not affiliated with any one religion, faith, or denomination. This is so that we can be approachable and effective with every person in need and so that we can partner with every type of group. With this said, more than half of our volunteer groups are from churches. But we have a strict policy forbidding evangelizing or proselytizing in any manner (this includes "vacation Bible schools.") We believe that the most powerful way to share the universal tenants of your individual faith or beliefs is to live a life of example and good works. Doing so will have a powerfully positive impact on everyone you are traveling to support.
We know that this is a complicated subject that can be sensitive. If you have any questions, we encourage you to reach out to us at any time.
next steps
I've already volunteered with Simply Smiles, and I'd like to spend more time helping in Mexico. Do you offer internships?
Yes! Simply Smiles has an extensive internship program. After you have had a week-long experience with us, you can contact us about volunteering for a longer period of time.
Still have questions, comments or concerns? Please be sure to read through our comprehensive Mexico Volunteer Handbook. And you can always contact us directly through our Volunteer Coordinator, Jasmine Martier. We're looking forward to working with you!